Mink Jet!
Billy Mink Visits the Atlantic Canada Aviation Museum
In partnership with: Atlantic Canada Aviation Museum
This next adventure in Billy Mink's "Maritime Mink" web series finds him in the cockpit of CF-104 Starfighter airplane, at the Atlantic Canada Aviation Museum in Halifax. He hops around all the amazing aircraft, exploring the history of flight, and Atlantic Canada's aviation heritage. With the help of Dr. N and Fulgur, Billy learns about the physics of flight, and what makes an aircraft actually fly. Bobby Racoon throws a paper airplane at him, escaping with another branch of the Secret Wreath. Nemo orders Billy to pursue him in the Silver Dart, and the adventure continues.

Special note: This MOM (Multimedia Outreach Module) was developed in partnership with the Atlantic Canada Aviation Museum. It's part of a Nova Scotia story arc that features episodes created with The Canadian Museum of Immigration at Pier 21, the Maritime Museum of the Atlantic, and the Nova Scotia Museum of Industry.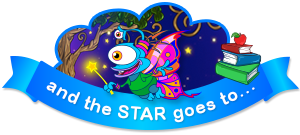 Kidoons thanks
Atlantic Canada Aviation Museum
for supporting the
"Billy Mink's Maritime Mink" series:
Historical and Cultural literacies